Featured Wedding Consultants and Planners in St. Thomas
Weddings the Island Way
And if you're planning a destination wedding–even MORE exciting! You're going to be in an exotic location, surrounded by gently swaying palm trees, crystal blue ocean waves lapping on the shore and white sand squishing up in between your toes. Or maybe you'll go for a villa, resort or local church wedding on the island for a completely different experience. You can fill a villa or resort with your closest family and friends, light the place up, turn up some favorite music and CELEBRATE!
10-1-28 Peterborg, Red Rock Road, Charlotte Amalie, United States Virgin Islands 00802
+1 340-777-6505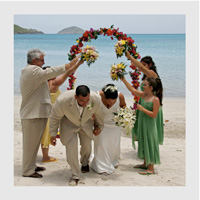 ---
Tropical Weddings VI
Pam Larsen, a St. Thomas wedding planner and officiant, specializes in simple, elegant, affordable and stress-free weddings. Consult with Pam to make your day everything you always dreamed it would be.
PO BOX 10235
ST Thomas, US Virgin Islands 00801
340-775-1087
340-998-0135 cellular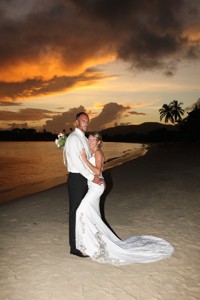 ---
Island Bliss Weddings
Welcome to Island Bliss Weddings! I hope that by finding us, all the worries and stress of planning a wedding will soon melt away. For brides that are planning a huge affair for a hundred of their closest friends and family or for the couple that steps off the cruise ship for a private beach side ceremony, we understand that you want your day to uniquely reflect your own sense of style and love for one another.
Phone Us: (340) 514-2685
Please call anytime Monday thru Friday 9am EST to 4pm EST or email us to schedule a phone conference.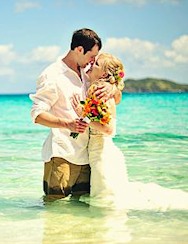 ---
---