Planning Your Wedding In St.Thomas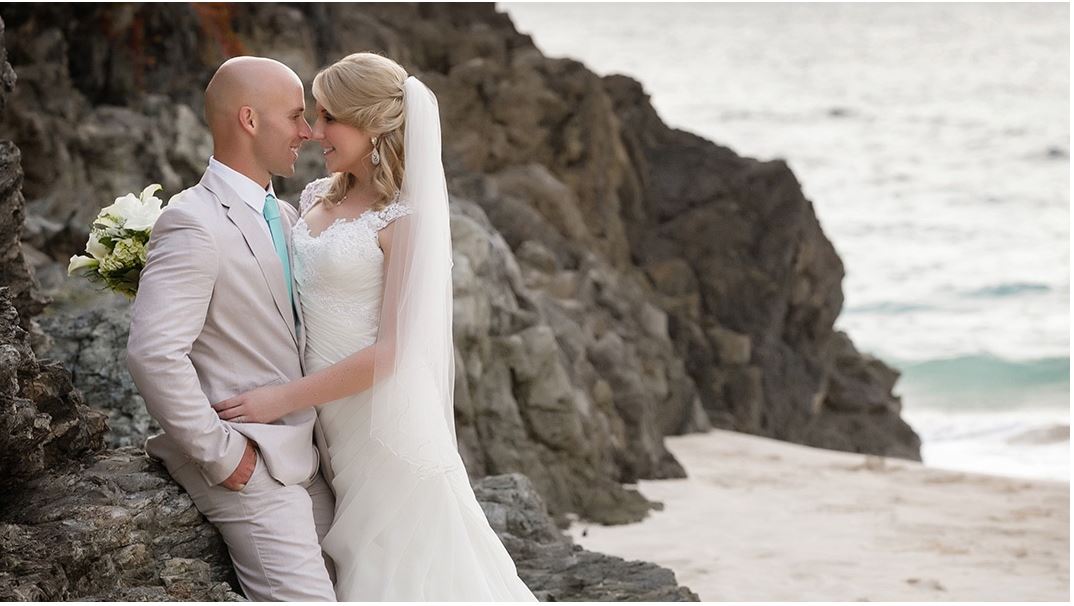 DID YOU KNOW THAT... Many couples are opting to save the money (not to mention the stress and hard work) of a big wedding at home by escaping to a Caribbean island for a combination wedding/honeymoon. Upon their return, they can share the event by showing the video and photographs at an informal reception.

All the islands are beautiful and, on some, weddings have become a major promotional tool. So why should you choose St. Croix above others?

First are the practical reasons. As we are a U.S. Territory, there are no legal, language, or money hassles to deal with. No blood test or waiting period is required, and the simple application process can be done by mail. A local wedding planner can handle this for you along with your other arrangements, ensuring that all is in order before you arrive. Or you may contact the Territorial Court yourself, at (340) 778-9750. The license fee is $50, and if you have been married before you will need a certified copy of the divorce papers or death certificate. You will need to pick up the license yourself on arrival; this only takes a few minutes but must be done on a regular business day. That takes care of the business part!
Then comes the fun of choosing from the numerous romantic ceremony sites around the island for the wedding of your dreams. The most popular and tropical choice is, of course, a palm-studded beach with the sun sinking into the Caribbean Sea in the background. Other options include an ancient stone sugar mill, offering the effect of an open-air cathedral, or the flowering wedding bower in the botanical gardens.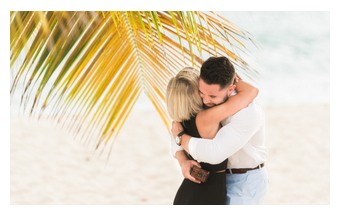 That takes care of the business part - then comes the fun of choosing from the numerous romantic ceremony sites around the island for the wedding of your dreams. On a mountain top or underwater, on a beautiful beach or in a botanical garden, in a formal church wedding or an African "Jump the Broom" ceremony, St. Thomas has every imaginable setting, all with the island theme you desire.
No matter which venue you choose, St. Thomas has several experienced wedding consultants and planners who can help you arrange the perfect ceremony and celebration.
Your Honeymoon. You don't have to go far to find your perfect honeymoon spot when you get married in St. Thomas . Luxury resorts are available for couples who like to be waited on hand and foot. Intimate guest houses or condos are another wonderful way to spend your special time together. You may choose one of our many island villas, equipped with private pools, for a more exclusive honeymoon. Of course, there are private yachts available to charter for a customized honeymoon on the waters of the Caribbean. Whichever you choose, you are sure to have the time of your lives.
Marriage Licence Paperwork
Getting married in the US Virgin Islands is easy with minimal paperwork. You will not need a blood test or a physical. If you are already married (vow re-newal) or if this a committment ceremony then you do not need to follow these proceedures. The cost for a marriage license is $200.
Court house hours: Note before you reserve that you will need to go to the court house before your wedding once on island.
The court house hours are as follows: Monday to Friday 8am to 5pm Saturday 10am to noon.
Sunday 9:30am to 11am. Holidays - varies - need to call to verify.
Note that there is an extra $150 court house fee for going to the court house on a holiday or Sunday.
---
---