About St. Thomas ► St. Thomas Tour Guide

---
Click below for everything imaginable to Tour St. Thomas.
---
St. Thomas History & Culture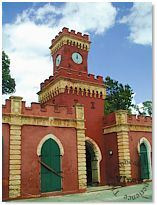 Island Facts, Population: 51,181 (2000 Census)
Charlotte Amalie (Town): 11,004
Charlotte Amalie (Sub-district): 18,914
East End: 7,672 North Side: 8,712
South Side: 5,467 Tutu: 8,197
West End: 2,058
Size: 31 square miles
13 miles long and 4 miles wide
Highest Point: 1,556 feet - Crown Mountain
St. Thomas, one of the three United States Virign Islands, along with St. Croix and St. John, St. Thomas is one of the most beautiful island destinations in the world, dressed with powdery beaches and sun-drenched weather. St. Thomas is located in the Lesser Antilles, 1,600 miles south, south east of New York City; 1,100 east, southeast of Miami; 70 miles of San Juan. St. Thomas and its nearby neighbor St. John, lay between the Atlantic and the Caribbean.
Fort Christian, Located near the waterfront on the east side of Charlotte Amalie Harbor, is undergoing an historic Rehabilitation. Fort Christian, built by the Danes between 1672-1680, is the oldest building in use on St. Thomas and a National Historic Landmark

The second largest of the United States Virgin Islands, St. Thomas spans 32 square miles of tropical beauty. The island is bounded by the Atlantic Ocean on the North site and the Caribbean Sea on the South. Its highest peaks rise to 1,550 ft. above sea level, providing breathtaking views from almost every direction.

St. Thomas is the liveliest island of the three U.S. Virgins, and, perhaps, the liveliest in the Caribbean, with attractions including everything from sightseeing and shopping to sailing, swimming, snorkeling, diving, windsurfing, and kayaking. Or, simply find your favorite sandy spot and relax.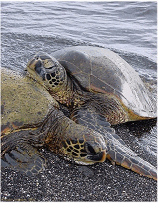 Drakes Seat above Magens Bay is an excellent spot for panoramic and photographic vistas of this beautiful bay and the surrounding islands. Local lore has it that Sir Francis Drake used this for his lookout. Mountain Top offers the best north side and down-island view from one of St. Thomas' mountain peaks. There you will find shops, a restaurant, and a viewing deck.

Government House, the center of official life in St. Thomas since it was built in the mid-1860's, is famous for the 99 steps from Government Hill to Lille Tarne Gade (Danish for Little Tower Street) is well known. Most streets in town retain the Danish "Gade" name pronounced "Ga-da".

Emancipation Garden is a charming park at east end of Main Street, commemorating the freeing of slaves in 1848. The two statues link the island's heritage: a bust of Danish King Christian and a scaled down replica of the American Liberty Bell.

Fort Christian is the oldest standing structure on St. Thomas that was built between the years 1666 and 1680 with additions in 1874. It served as the center of the first Danish settlement and the fort survived fires and hurricanes that devastated much of the town of Charlotte Amalie in the 18th and 19th centuries.

Black Beard's Castle, originally known as "Skytsborg," is a historic landmark. Its tower is considered the "oldest extant historical structure in the Virgin Islands." Pirates reportedly once called this area home. Blue Beard's Castle, according to local lure, was a home of a 19th century pirate.
---